The Four Thoughts that Turn the Mind
with Khen Rinpoche
Learn more about our upcoming programs and retreats by emailing info@namchak.org.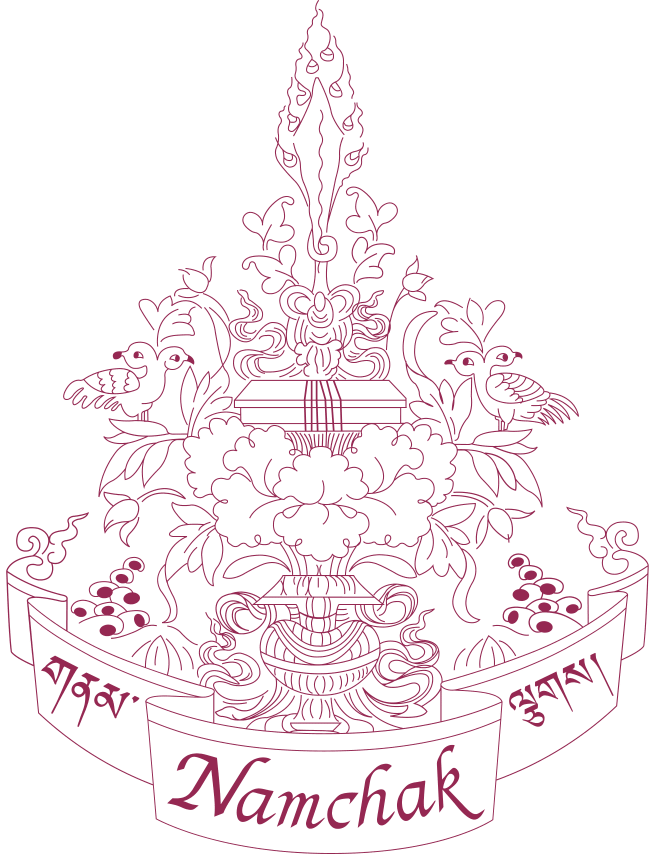 How are you meeting these times? With all the suffering and uncertainty that we face today, it can be helpful to turn our awareness towards the Dharma and remember the ultimate reality that is truly our home. How can we wake up and connect to this truth? What reminds us again and again to continue to wake up?
In this weekend retreat, Namchak Khen Rinpoche will explore these four points in detail and will discuss the practice of taking refuge in Buddhism, including its purpose, benefits, and function.
The Four Thoughts that Turn the Mind are four contemplations that help us let go of or turn away from our grasping toward, desire for, and contentment with Samsaric life.
Also known as the "Outer Preliminaries" the Four Thoughts are:
Our Precious Human Life
Death and Impermanence
Karma
Faults of Samsara
By reflecting on these Four Thoughts, we deepen our practice to a place where we are ready to break free from the cycle of suffering and cultivate the genuine wish for liberation from Samsara, for ourselves and others.
"How do you  deal with suffering when it seems to go on forever?  Most important, to overcome sorrow, you have to see the actual reality of that suffering. What is it that is not letting you let go of it? What is the nature of the mind that is grasping? We think that there is something in our heart/chest. Like a snake that is real or solid. It is like a strong chain tied to ceiling by thin thread. All we see is the thick chain."
– Khen Rinpoche
Cultivate a deeper appreciation of life
Develop an understanding for and relationship with death
Contemplate ways to break free from conditioning and habits
Examine Karma and how it shows up in everyday life
Understand your true nature
Connect with a supportive community of practitioners.
Our intention is to make this retreat accessible to all. Please choose the tuition amount that works for you. If the program costs present a financial barrier or you are interested in a stipend to offset the cost of childcare, please contact amanda@namchak.org.
Zoom link will be provided upon registration.
*Please note: Confirmation emails from Eventbrite often end up in spam/promotions tab. Please check there if you do not see the confirmation email with the Zoom info.
Anyone looking to deepen their understanding of Buddhist context
Khen Rinpoche completed the study of all the Indian Buddhist philosophical traditions and the Nyingma School of Tibetan Buddhism under numerous master teachers. He also completed an additional nine years of rigorous training and served at the Namdroling monastery for several years. Enthroned as Khenpo by HH Penor Rinpoche, he taught at the Shedras of Ringo Tulku and Shechen Monastery for many years. Khen Rinpoche strictly abides by his precepts in everyday life and is diligent in his practice. He visits and teaches around the world, including the Namchak Foundation and the Namchak Retreat Ranch in Montana, as well as in Taiwan, Hong Kong, and other locations. While in the U.S., he resides and meditates at the Garden of One Thousand Buddhas in Arlee, Montana.
"Khen Rinpoche is one of my favorite teachers. His ability to weave humor and stories into these profound teachings makes it an absolute joy to learn with him".
– Student Joe Previte
"Khen Rinpoche is a master at distilling complex situations and ideas into simple timeless truths with his teaching. As I sit listening to him, I await for the translation. This process slows down my mind and heart rate to take notice of what IS at that moment. Seconds later, I comprehend. Since learning from him, I see the world more clearly and I am happier".
– Student, Huey-Min Chuang
"Khen Rinpoche is a wonderful, radiant teacher. He puts deep thought into answering every question he is asked".
– Student, Kendall Butler
Frequently Asked Questions
How much time do we spend meditating?
This retreat is structured for students to listen, contemplate, then meditate. Therefore there won't be time allotted throughout the weekend for formal meditation. We recommend meditating before or after the teaching sessions.
Is this retreat suitable for beginners?
This program is suitable for those who are already practicing Buddhists or for those who are interested in beginning to walk the Buddhist path to enlightenment.
How should I prepare for the retreat
We Can't Wait for You to Join Us!
The Buddha included Sangha as an essential component to developing on the path of Dharma, it is referred to as one of the Three Jewels of Buddhism. We hope to see you at one of our upcoming retreats, events, Learning Circles, or daily meditations to connect and grow in Sangha.