At Namchak, we encourage students to contemplate how they feel called to bring their practice into their relationships and the world—and put those thoughts into action. To this end, we've created this space for individuals to share organizations, campaigns, projects that illustrate ways they are bridging their contemplative practice with application. Below is a list of organizations or movements that actively engage with their communities and the world at large. The following list was compiled by recommendations from fellow sangha members. At Namchak, we do not organize campaigns or service projects, but we actively try to create space for individuals to engage and collaborate. Have an organization you'd like to share with others? Use this form to get started.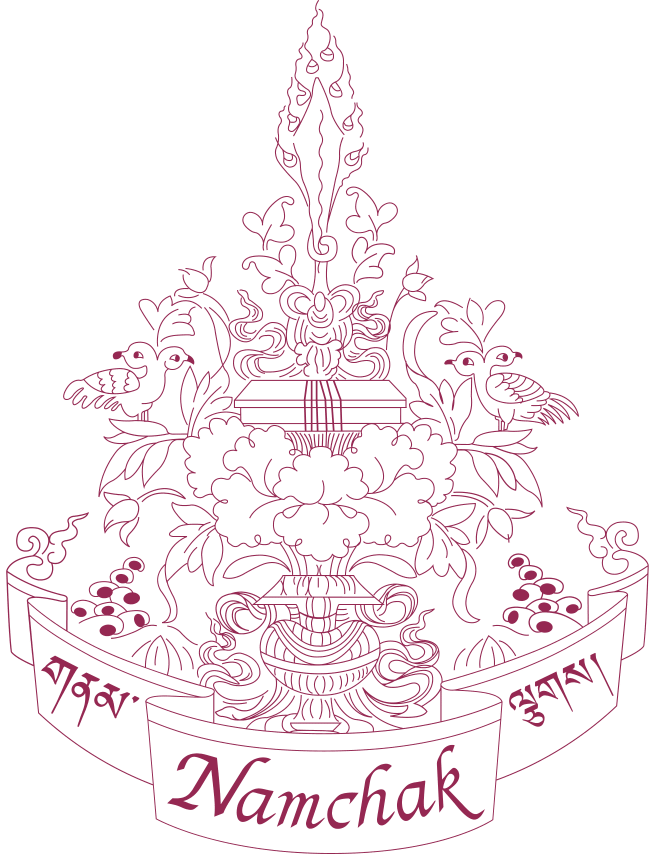 Animal Rights
Direct Action Everywhere is a global grassroots network of animal rights activists. Together, we will achieve revolutionary social and political change for animals in one generation. 
Food Empowerment Project seeks to create a more just and sustainable world by recognizing the power of one's food choices. We encourage healthy food choices that reflect a more compassionate society by spotlighting the abuse of animals on farms, the depletion of natural resources, unfair working conditions for produce workers, and the unavailability of healthy foods in low-income areas. 
Climate Change / Climate Justice
Climate Justice Alliance was formed to create a new center of gravity in the climate movement by uniting frontline communities and organizations into a formidable force. Our translocal organizing strategy and mobilizing capacity is building a Just Transition away from extractive systems of production, consumption and political oppression, and towards resilient, regenerative and equitable economies. We believe that the process of transition must place race, gender and class at the center of the solutions equation in order to make it a truly Just Transition.

Extinction Rebellion is a decentralised, international and politically non-partisan movement using non-violent direct action and civil disobedience to persuade governments to act justly on the Climate and Ecological Emergency. 
Green New Deal Network  is a coalition of grassroots organizations, labor, and climate and environmental justice organizations growing a movement to pass local, state, and national policies that create millions of family-sustaining union jobs, ensure racial and gender equity, and take action on climate at the scale and scope the crisis demands. 
SustainUS is a youth-led organization advancing justice and sustainability by empowering young people to engage in advocacy at the domestic and international levels. 
Sunrise movement is a youth movement to stop climate change and create millions of good jobs in the process. We're building an army of young people to make climate change an urgent priority across America, end the corrupting influence of fossil fuel executives on our politics, and elect leaders who stand up for the health and wellbeing of all people. 
Democracy
Indivisible Right now, we are facing the interlocking catastrophes of a rigged democracy, global pandemic, unimaginable and growing wealth inequality, racial injustice, and the escalating impacts of the climate crisis. We're fighting back. 
The Millennial Action Project believes that young leaders are best positioned to change the norms and behaviors that hold this country back. MAP works directly with leading young policymakers to bridge the partisan divide and lead a new era of collaborative governance. MAP gives these young leaders the resources and support to develop and pass innovative policy solutions — and forge productive partnerships on the issues affecting the youngest generations of Americans.
Economic Democracy
Beneficial Bank Foundation is a bank owner, investor, and practitioner. We have a unique model that allows us to bridge the work of grassroots organizations, policy makers, professional associations, and the banking industry. As both a nonprofit shareholder of Beneficial State Bank and an advocacy organization, we are able to evaluate the social and environmental impact of the bank while engaging in policy advocacy for systemic change. 
The Foundation for Intentional Community helps people connect with and learn from community. At a time when too many of us feel isolated and alone, intentional communities offer more sustainable and just ways of living together.    
New Economy Coalition is a membership-based network representing the solidarity economy movement in the United States. We exist to organize our members into a more powerful and united force, in order to accelerate the transition of our economic system from capitalism to a solidarity economy. 
Partners for Dignity & Rights envisions a just world where everyone is treated with dignity, everyone's human needs are met, and everyone can thrive and reach their full potential. We can build this world together by addressing the harms of the past, ensuring people have a meaningful role in the decisions that shape their lives, and sharing resources equitably based on people's needs. 
Pathways to a People's Economy was developed by a team of New Economy Coalition member organizations to amplify the new economy policy wins happening on the ground and provide real examples of how to shift our economic conditions from the bottom up. It provides tools for communities and organizations to make concrete policy demands to advance a new economy – an economy for, by, and with the people. 
Rethinking Prosperity is a civic engagement project to identify and communicate economic models that work for more people, within planetary boundaries. We explore new ideas and effective communication strategies through learning communities that bridge the classroom, research, and civic arenas. We track local, national and global conversations about prosperity driven by sustainable and equitable economics. The goal is to enable stakeholders, from citizens to policymakers, to find common ground, develop strategies, and take action on economic ideas for sustainable societies. 
Sustainable Economies Law Center cultivates a new legal landscape that supports community resilience and grassroots economic empowerment. We provide essential legal tools – education, research, advice, and advocacy – so communities everywhere can develop their own sustainable sources of food, housing, energy, jobs, and other vital aspects of a thriving community.  
The United States Federation of Worker Cooperatives  is the national grassroots membership organization for worker cooperatives. Our mission is to build a thriving cooperative movement of stable, empowering jobs through worker-ownership. We advance worker-owned, -managed, and -governed workplaces through cooperative education, advocacy and development. 
Economy / Jobs
New Economy Coalition is a coalition of 200+ organizations building the solidarity economy in the U.S. and showing that another world is not only possible — it's already happening. 
Education / Youth Empowerment
Big Brothers Big Sisters of America is a national mentoring organization that supports the critical social and emotional development needed to help build resilience and promote the mental health and well-being of thousands of children.   
Environmental Protection / Restoration 
Center for Biological Diversity is a nonprofit membership organization known for its work protecting endangered species through legal action, scientific petitions, creative media and grassroots activism.  
Conscious Planet – Save Soil is an effort to raise human consciousness and bring a sense of inclusiveness such that multifarious activities of our societies move into a conscious mode. An effort to align human activity to be supportive of nature and all life on our planet. Our work is towards creating a planet where a large number of Human Beings act consciously, governments are elected consciously, where ecological issues become election issues in the world. 
Greenpeace is a global, independent campaigning organization that uses peaceful protest and creative communication to expose global environmental problems and promote solutions that are essential to a green and peaceful future. 
Sierra Club is the most enduring and influential grassroots environmental organization in the United States. We amplify the power of our 3.8 million members and supporters to defend everyone's right to a healthy world. 
Homelessness/Affordable Housing
Open Doors Homeless Coalition is a coalition raising awareness by building bridges within the community and acting as a unified force dedicated to preventing, reducing and ultimately ending homelessness. 
Right to the City Alliance is a national alliance of racial, economic and environmental justice organizations seeking to create a unified response to gentrification and a call to halt the displacement of low-income people, people of color, marginalized LGBTQ communities, and youths of color from their historic urban neighborhoods.  
Immigration Rights & Justice
RAICES is a nonprofit agency that promotes justice by providing free and low-cost legal services to underserved immigrant children, families, and refugees. With legal services, social programs, bond assistance, and an advocacy team focused on changing the narrative around immigration in this country, RAICES is operating on the national frontlines of the fight for immigration rights. We defend the rights of immigrants and refugees, empower individuals, families, and communities, and advocate for liberty and justice. 
Soft Landing Missoula is group of concerned citizens in Missoula, Montana, who came together to help alleviate the suffering of the more than the 68 million people worldwide who have been uprooted by conflict and natural disaster. Soft Landing Missoula focuses on building a sustainable effort to engage the community in being a welcoming, supportive and informed place to help refugees and immigrants integrate and thrive.
United We Dream is the largest immigrant youth-led community in the country working for justice and dignity of immigrants and all people. 
Prisons
Black and Pink Pen Pals is a nationwide PenPal program in which we match incarcerated LGBTQIA2S+ people and people living with HIV/AIDS with PenPals who correspond, build relationships, and participate in harm reduction and affirmation.  
Prison Mindfulness Institute Our Mission is to provide prisoners, prison staff, and prison volunteers, with the most effective, evidence-based tools for rehabilitation, self-transformation, and personal & professional development. In particular, we provide and promote the use of proven effective mindfulness-based interventions (MBI's). Our dual focus is on transforming individual lives as well as transforming the corrections system as a whole in order to mitigate its extremely destructive impact on families, communities and the overall social capital of our society. 
Racial Justice
Black Lives Matter is a global organization in the US, UK, and Canada, whose mission is to eradicate white supremacy and build local power to intervene in violence inflicted on Black communities by the state and vigilantes. By combating and countering acts of violence, creating space for Black imagination and innovation, and centering Black joy, we are winning immediate improvements in our lives. 
Color of Change is the nation's largest online racial justice organization. We help people respond effectively to injustice in the world around us. As a national online force driven by 7 million members, we move decision-makers in corporations and government to create a more human and less hostile world for Black people in America. 
Showing Up For Racial Justice is a national network of groups and individuals working to undermine white supremacy and to work for racial justice. Through community organizing, mobilizing, and education, SURJ moves white people to act as part of a multi-racial majority for justice with passion and accountability. 
Stop AAPI Hate was formed in response to the alarming escalation in xenophobia and bigotry resulting from the COVID-19 pandemic. The Asian Pacific Planning and Policy Council (A3PCON), Chinese for Affirmative Action (CAA), and the Asian American Studies Department of San Francisco State University launched the Stop AAPI Hate reporting center on March 19, 2020. The center tracks and responds to incidents of hate, violence, harassment, discrimination, shunning, and child bullying against Asian Americans and Pacific Islanders in the United States.
University of Montana – Student Advocacy Resource Center We celebrate diversity, support the right of all students to pursue success in our academic community, openly respect and care for everyone, and are committed to a campus free from discrimination and unwelcome physical, sexual, emotional, or social coercion. It is our goal that every interaction and every communication be respectful, considerate, professional, and supportive. 
Tibetan-Related Causes & Charities
International Campaign For Tibet For more than 30 years, ICT has served the vision of His Holiness the Dalai Lama and the people of Tibet. As the largest Tibet support group in the world, we help Tibetans in their peaceful struggle for democracy and human rights and seek to preserve Tibet's ancient culture of wisdom. 
International Tibet Support Network is a coalition of more than 120 Tibet organisations, campaigning for an end to human rights violations in Tibet and restoring rights to the Tibetan people. 
Students For A Free Tibet is a student organization working in solidarity with the Tibetan people in their struggle for freedom and independence. 
Tibetan Children's Village is an integrated charitable organisation that is dedicated to ensure that all Tibetan children under its care receive a sound education, a firm cultural identity and become self-reliant and contributing members of the Tibetan community and the world at large. 
The Tibet Fund is dedicated to preserve the distinct cultural and national identity of the Tibetan people. Our aim is to promote self-reliance and help sustain the cohesiveness of the exile Tibetan community. 
Tibetan Nuns Project was established under the auspices of the Tibetan Women's Association and the Department of Religion and Culture of H. H. the Dalai Lama and is dedicated to educating and supporting nuns in India from all Tibetan Buddhist lineages. 
Tibetan Women's Association is dedicated to promoting the social, political, and economic equality of Tibetan women, in Tibet and in Tibetan exile communities.
Women's Rights / Feminist Causes / Reproductive Rights
NARAL Pro-Choice America The 2.5 million members of NARAL Pro-Choice America fight for reproductive freedom for every body. Each day, we organize and mobilize to protect that freedom by fighting for access to abortion care, birth control, paid parental leave, and protections from pregnancy discrimination.