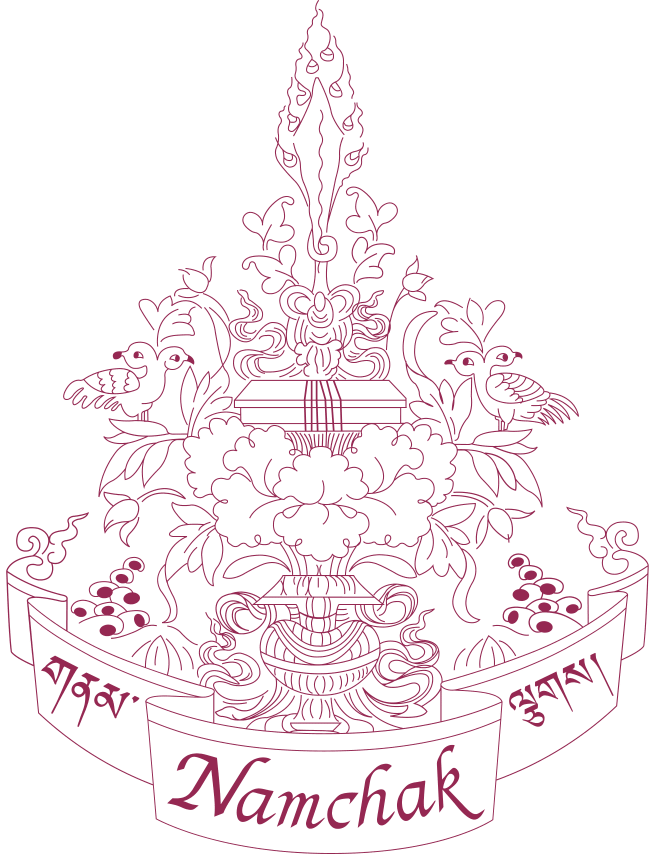 Namchak's programs are designed to bring greater happiness and meaning to life through meditation, community, and retreat. Tibetan and Western teachers share one of the oldest lineages of Tibetan Buddhist practice to help you skillfully navigate modern day life. Designed for those establishing a new practice and experienced practitioners alike, our programs support developing your inner life so you can then take it out into your community and the world.
Within Namchak retreats, our teachers seek to create a warm and welcoming space for Vajrayana practices. During a retreat, students can expect a mixture of teachings, reflection, journaling, application of the teachings in the form of meditation, and time for questions.
Namchak seeks to provide opportunities for students at every point of their meditation journey. Our retreat content varies depending on the material being shared. We have retreats that are perfect for more beginner students, such as our Four Immeasurables retreat, or our Calm Abiding (Shamata) retreat taught by Khen Rinpoche. To more advanced teachings including our Walking the Path program. We recommend students try one of our eCourses prior to attending a retreat, to become more familiar with foundational concepts of Vajrayana, as well as the teacher's particular style and framework of teaching. This will help students familiarize and maximize retreat benefits, it will also provide insight on our teachers' styles and methodologies.
Namchak's meditation retreats and programs take place online, with some teachings taking place in Missoula, Montana, New York City, and San Fransisco. Retreats typically are held over a weekend, starting on Friday evening and wrapping up on Sunday mid-afternoon. 
The Namchak Retreat Ranch is officially in construction mode! It will open in the summer of 2023 and will be equipped for beginner students to fully immerse in the practices and teachings through the Student Immersion program. More advanced students will be able to access teachings at the ranch through additional programs and resources, to be announced in 2023. Stay tuned!
Below you can find a list of our yearly retreats. You can browse our upcoming teachings HERE. 
The Four Immeasurables Retreat
Cultivating Vast and Profound Connection with Lama Tsomo
Online and In-Person
March 3-5
The Four Noble Truths with Justin Kirkwood
Online and New York City, New York
April 7-9
Bodhicitta and the Six Perfections with Namchak Khen Rinpoche 
Online and in New York City, New York
April 14-16
Walking the Path: with Justin Kirkwood – Cohorts 1 & 2  
Online and in Missoula, Montana
April 21-23 
Walking the Path: The Way to Developing Calm Abiding with Justin Kirkwood – Cohort 3 
Online and in Missoula, Montana
April 28-30
The Nature of Mind with Namchak Khen Rinpoche
TBA
September 15-17
Waking Up in Community 3-part series open to all Namchak students
Online
TBA
How Bodhisattvas Act for the Benefit of All Beings with Namchak Khen Rinpoche
TBA
September 22-23
"Lama Tsomo gives me new ways to summon calm and equanimity in a sea of storm in the world through various meditation techniques. From her to me, from me to you, from you to the universe with each breathe. The world is better." – Huey-Min, Student
"Khen Rinpoche's teaching style, warm humor and fantastic stories helped to bring the foundational teachings to life and made them deeply meaningful and relevant for the times." – Dave Wieder
"Khen Rinpoche is light and wisdom. And he has the best laugh ever!" – Patti Curtis
""Khen Rinpoche and Lama Tsomo are excellent teachers, very practical and effective, their teaching is tried and true. When one listens to Khen Rinpoche it is a very gentle thing to experience not egotistical, but open and friendly takes the fear out and gives the student a sense of well being which is essential in establishing rapport or connection so something real takes place and one is truly enriched by the enjoyable experience of a patient teachers who truly wish to make life for everyone better by taking one person at a time and helping them to be the best they can be in this life which in turn all that come in contact with this person also have a good time and so on. It is an honor to study and learn from such great teachers. It takes many years or never for westerners to understand these teachings however with these excellent teachers it is a great shortcut so thanks to Namchak and all the staff and supporters." – Robert Davila
" Khen Rinpoche is a master at distilling complex situations and ideas into simple timeless truths with his teaching. As I sit listening to him, I await for the translation. This process slows down my mind and heart rate to take notice of what IS at that moment. Seconds later, I comprehend. Since learning from him, I see the world more clearly and I am happier".– Huey-Min Chuang"
" Super useful teachings for meditation practice regardless of path or group orientation. Highly recommend" – Julie Crawford
About Namchak
Namchak brings ancient meditation practices to modern life through online learning, in-person retreats, and a vibrant community guided by Tibetan masters and Western teachers. We support students on every step of the path, from those exploring mindfulness for the first time to more experienced students looking to deepen their practice. We offer a variety of learning programs, including in-person teaching, small group learning, online courses, and soon-to-be-established residential retreats at the Namchak Retreat Ranch in western Montana. sometimes spelled "Sang-Ngag".
Tuition
Our intention is to make this workshop financially accessible to all. Please choose the tuition amount that works for you. If the program costs present a financial barrier or you are interested in a stipend to offset the cost of childcare, please contact [email protected].
Our Teachers
About Lama Tsomo:
Lama Tsomo is an American lama, author, and co-founder of the Namchak Foundation. She followed a path of spiritual inquiry and study that ultimately led to her ordination as one of the few American lamas in Tibetan Buddhism. Lama Tsomo learned Tibetan to study with her teacher Gochen Tulku Sangak* Rinpoche, and now shares the teachings of the Namchak lineage in the US and abroad. Lama Tsomo holds a master's degree in Counseling Psychology and is the author of the award-winning book, "Why Is the Dalai Lama Always Smiling? A Westerner's Introduction and Guide to Tibetan Buddhist Practice." She is passionate about reaching young people and supporting those working for positive social change.
About Khen Rinpoche:
Khen Rinpoche is a Tibetan Master who completed the study of all the Indian Buddhist philosophical traditions and the Nyingma School of Tibetan Buddhism under numerous great teachers. He also completed nine years of rigorous training and served at the Namdroling Monastery for several years. Enthroned as Khenpo by HH Penor Rinpoche, he taught at the Shedras of Ringo Tulku and Shechen Monastery for many years, as instructed. Khen Rinpoche strictly abides by his precepts in everyday life and is diligent in his practice. He visits and teaches \ around the world, including the Namchak Foundation and the Namchak Retreat Ranch, Taiwan, Hong Kong, and other locations. While in the U.S., he resides and meditates at the Garden of One Thousand Buddhas in Arlee, Montana.
About Tulku Sangak Rinpoche:
Tulku Sangak Rinpoche is the world lineage holder of the Namchak lineage. He is the Spiritual Director of the Namchak Foundation and the Namchak Retreat Ranch, as well as Ewam and Namchak centers internationally.
Born in Chamdo in the Kham region of Tibet in 1952, Rinpoche was recognized in early childhood by the great Jamyang Khyentse Chökyi Lodrö [1893-1959], as well as by the former Dzigar Kongtrul Rinpoche, to be the reincarnation of the Gochen Tulku. Rinpoche's parents were hoping he was the reincarnation of another master instead—the great tertön Tsasum Lingpa, founder of our Namchak lineage. Tsasum Lingpa had been reborn in their family repeatedly, in the past. Their family had been responsible for the local Namchak Ritrö monastery and Tsasum Lingpa's hermitage.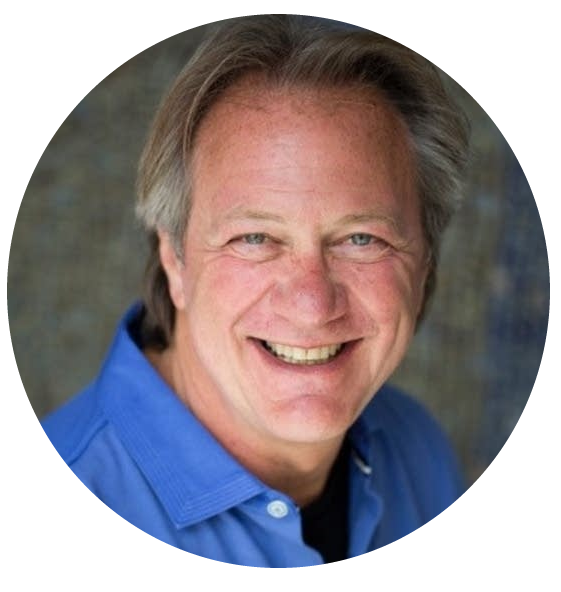 About Aaron Stern:
Aaron Stern is the president and founder of the Academy for the Love of Learning, he is a musician, teacher, and internationally recognized consultant on learning. A guest teacher at Namchak, he facilitates teachings at our Waking Up in Community and Clearing the Lens retreats.
As the Academy's creative and educational leader, Stern designs and directs the Academy's core curriculum and faculty, guides program development, and offers select trainings in depth facilitation and diverse aspects of the Academy's pedagogy.
During the early 1980s, Stern served as Dean of the American Conservatory of Music in Chicago. It was here that he began to focus on learning and educational processes, developing creative, experiential curricula that won national acclaim.
It was during that time that Stern re-met his mentor, musician Leonard Bernstein, and the two embarked upon an intense 10-year collaboration. Stern had already begun to imagine a new institution focused on learning and their conversations and shared experiences further informed Stern in his quest to find ways to awaken, nurture, and sustain a life-long love of learning as a means to becoming more fully human. This early work laid the foundation for what is now the Academy for the Love of Learning, founded by Stern in 1998.
Today, Stern conducts programming in Santa Fe, consultancies and seminars throughout the United States and other parts of the world, and serves as a member of the Board and Fellow of the Mind & Life Institute, co-founded by His Holiness the Dalai Lama.
Our Community Commitments
In order to co-create a brave, inclusive, anti-oppressive and learning centered space, in our community we each agree to:
Be inclusive of diverse opinions and backgrounds through treating each other with respect and appreciation. 

Commit to words and actions of non-harm within our group interactions. 

Learn by immersing in and committing to the practices at hand. 

Hold personal sharing in confidence. 

Be present, practice mindful listening, and not offer unsolicited advice. 

Allow and invite for equal sharing of voices as well as the right to pass. 

Take care not to speak for others in the group. 

Assume good intent and come from a place of curiosity and care. 

Come as we are with permission to be "raggedy." 

Be mindful of and take personal and collective responsibility for our own biases including the use of language that may "other," "cancel," or dehumanize any person, groups of people, and/or their experiences. 

Ask for consent before hugging or initiating physical contact during in-person gatherings.

Use the "Ouch/Oops" tool to address hurtful comments and language in the moment and to allow space for repair.*
We aspire for this sangha to be a place of refuge. 
*Ouch/Oops . This is a tool for addressing hurtful comments/language in the moment. If someone says something hurtful, anyone can bring attention to it in the moment by saying "Ouch" and then explaining what was hurtful. If it is a word choice issue, be sure to give the first speaker the chance to rephrase and try again (remember, it's okay to be raggedy, and we are all assuming good intent!) When someone says something that comes out wrong or hurts someone else, they should start with "Oops" – first, acknowledge the impact of their words, and then try again. This can also be done outside of the event if someone feels an "Ouch," but does not feel comfortable sharing it with the group at that time. We aspire for this sangha to be a place of refuge.
Additional Resources
Learn more about the Namchak lineage including stories, history, and more about Vajrayana Buddhism here.
Retreat Teachings + Video
Join our Community!
Subscribe to our enewsletter to stay up-to-date on retreats, new eCourses, guided meditations,
our retreat ranch, Tibetan Buddhist wisdom, and the Compassion in Action Network.