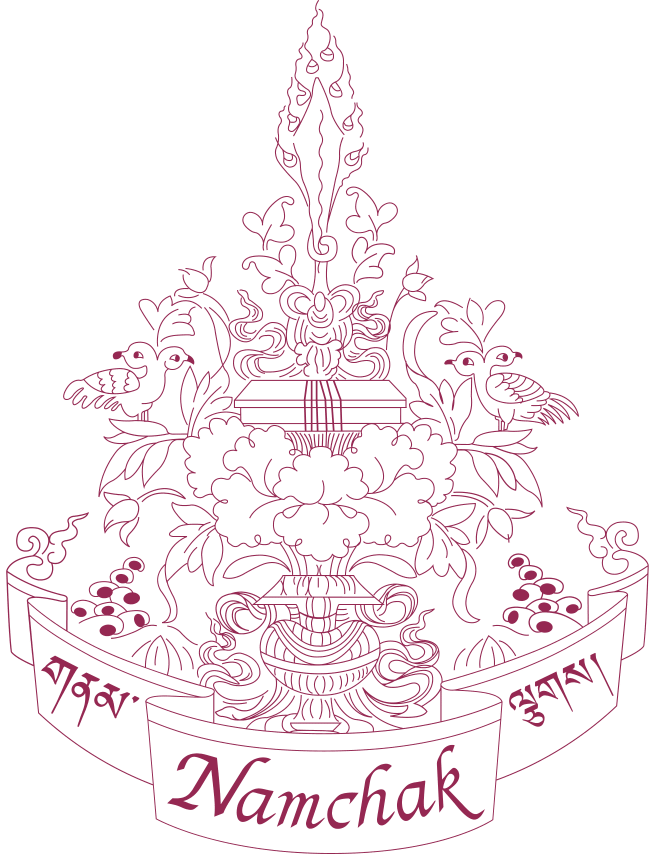 About this event
Join Namchak Khen Rinpoche for an intimate weekend retreat focused on The 37 Practices of a Bodhisattva, a profound text that serves as a practical guide on how to walk the path of the bodhisattva. A bodhisattva is someone who has aroused bodhichitta, the compassionate wish to help others attain enlightenment before themselves. These practices help us to connect to our true nature and live a happier and more fulfilled life.
The Thirty-Seven Practices of All the Bodhisattvas, written by Gyalse Tokme Zangpo in the 14th century, eloquently summarizes the meaning of the bodhisattva path and the instructions on how to follow it. This text is considered a masterpiece and serves as a practical guide for those seeking to walk the path of enlightenment. Khen Rinpoche will elaborate on the many meanings of this text from his own vast study and realization. This is a retreat not to be missed – perfect for beginning and seasoned practitioners and anyone who is interested in diving deeper into Buddhist teachings.
*Please note, this retreat will be focused on a Buddhist text. There will be no guided meditations.
Details:
Online – Zoom
August 6-8: Please note all times are Mountain Daylight Time (MDT)
Friday: 9:30am – 5pm MDT (click HERE to view in your time zone)
Saturday: 9:30am – 5pm MDT (click HERE to view in your time zone)
Sunday: 9:30am – 5pm MDT (click HERE to view in your time zone)
Typical daily schedule (subject to minor changes):
Please note all times are Mountain Daylight Time (MDT)
9:30am: Morning session begins
11:00 am: Break
11:15am: Resume
12:30pm: Lunch
2:30pm: Afternoon session begins
3:45pm: Break
4:00pm: Resume
5:00pm: Close
What to expect from this teaching:
• An examination of this profound text on the way of the spiritual warrior
• Techniques to incorporate these practices into everyday life
• Continued support and guidance from the Namchak Community following the conclusion of the retreat.
Tuition:
Our intention is to make this workshop financially accessible to all, so we offer a tiered fee structure. Please choose whichever level works best for you.
If program costs present a financial barrier or you are interested in a stipend to offset the cost of childcare, please contact [email protected]
Zoom link will be provided upon registration. Please note: Confirmation emails from Eventbrite often end up in spam/promotions tab. Please check there if you do not see the confirmation email with the Zoom info.
About the teacher:
Khen Rinpoche completed the study of all the Indian Buddhist philosophical traditions and the Nyingma School of Tibetan Buddhism under numerous great teachers. He also completed the nine years of rigorous training and served at the Namdroling monastery for several years. Enthroned as Khenpo by HH Penor Rinpoche, he taught at the Shedras of Ringo Tulku and Shechen Monastery for many years, as was instructed. Khen Rinpoche strictly abides by his precepts in everyday life and is diligent in his practice. He visits and teaches a variety of places around the world, including the Namchak Foundation and the Namchak Retreat Ranch, Taiwan, Hong Kong, and other locations. While in the U.S., he resides and meditates at the Garden of One Thousand Buddhas in Arlee, Montana.
"Khen Rinpoche is one of my favorite teachers. His ability to weave humor and stories into these profound teachings makes it an absolute joy to learn with him." – Joe Previte, Namchak Student
Our Community Agreements
In order to co-create a brave, inclusive, anti-oppressive and learning-centered space, in our community we each agree to:
Be inclusive of diverse opinions and backgrounds through treating each other with respect and appreciation.
Commit to words and actions of non-harm within our group interactions.
Learn by immersing in these practices and giving them a real test drive.
Hold personal sharing in confidence.
Be present, practice mindful listening, and do not offer unsolicited advice.
Allow for equal sharing of voices as well as the right to pass.
Take care not to speak for others in the group.
Assume good intent and come from a place of curiosity and care.
Come as we are with permission to be "raggedy." Perfection is not expected although personal responsibility always is.
Be mindful of and take personal responsibility for our own biases including the use of language that may "other," "cancel," or dehumanize any person, groups of people, and/or their experiences.
Use the "Ouch/Oops" tool to address hurtful comments and language in the moment and to allow space for repair. *
We aspire for this sangha to be a place of refuge.
*Ouch/Oops . This is a tool for addressing hurtful comments/language in the moment. If someone says something hurtful, anyone can bring attention to it in the moment by saying "Ouch" and then explaining what was hurtful. If it is a word choice issue, be sure to give the first speaker the chance to rephrase and try again (remember, it's okay to be raggedy, and we are all assuming good intent!) When someone says something that comes out wrong or hurts someone else, they should start with "Oops" – first, acknowledge the impact of their words, and then try again. This can also be done outside of the event if someone feels an "Ouch," but does not feel comfortable sharing it with the group at that time.