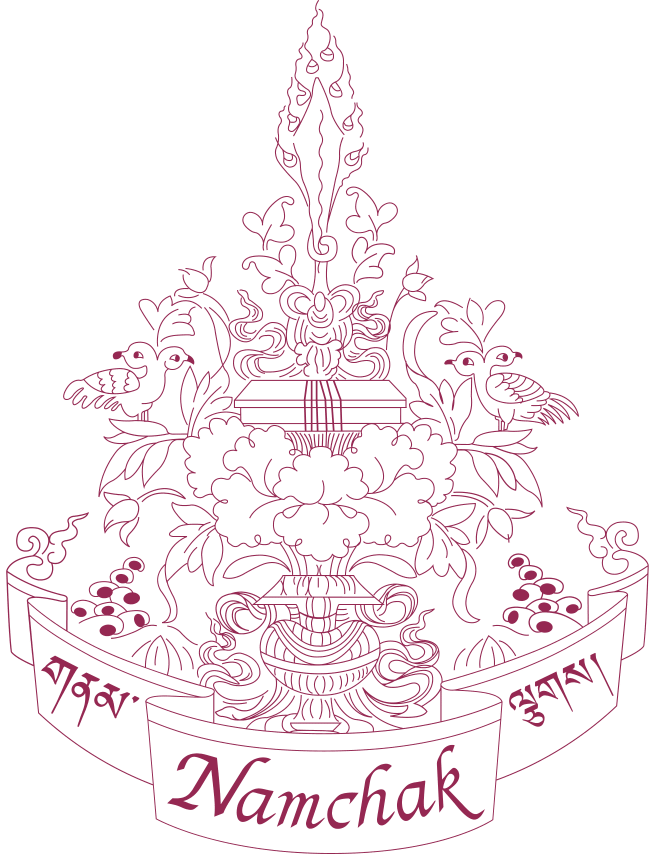 About this event
Have you wanted to try meditation as a method to increase calm and focus but find that it's difficult following through? Is your mind convincing you that meditating is not as important as everything else that's going on in your life? In our busy lives, sometimes it is challenging to prioritize a meditation practice. We are not taught to "just sit there." Many of us are constantly on the move with a never-ending to-do list.
But just think— how would your life change if you did make a shift into more intentional stillness? What would it feel like to experience the joy of just being? How would your relationship to yourself and others change if you were able to cultivate more presence and compassion? What would it be like to share in this journey with others on the same path?
This November, we are offering an opportunity to support you in exploring these questions and cultivating a community of support through our "Stepping into Meditation and Community" course. This is an online, interactive, four-week course that will help guide you to the most present, compassionate, and connected aspects of yourself through focusing on the three spheres of personal, community, and world. Through inner exploration and engaging with community, you will learn accessible, time-tested Tibetan Buddhist practices that will allow you to awaken into deeper peace, joy, compassion and balance in your life.
This course is a great starting point for those who are just stepping into meditation and want to create the habit of a daily practice, supported by others doing the same. This course is also a great first step in creating a sustainable Namchak Learning Circle, which is a group of meditators who come together on a regular basis to meditate, discuss the dharma and support one another on this shared path.
Meeting Time and Duration
We will meet for four consecutive 90-minute weekly sessions. Each session will be facilitated by Namchak students (not Lama Tsomo). These courses will not be recorded, as one of the most important intentions of this course is to connect with sangha.
Dates: November 8, 15, 22 and 29.
Time: 5-6:30pm MT
Course Outline
Week 1: Course Overview & Intention Sharing
Week 2: Personal- Exploring Shamata & Tonglen
Week 3: Community- One Community Gathering Virtual Field Trip!
Week 4: World- Exploring Our Work in the World & Learning Circle Transition
Login Info
The Zoom link will be provided upon registration and a reminder email will be sent out each week with the login info. Please note: Confirmation emails from Eventbrite often end up in spam/promotions tab. Please check there if you do not see the confirmation email with the Zoom info.
Cost
Our intention is to make this workshop financially accessible to all.
If program costs present a financial barrier or you are interested in a stipend to offset the cost of childcare, please contact [email protected]
Course testimonial:
"Connecting with others who were, just like me, wanting to learn more about the Dharma, develop a daily practice, and be a part of something special has made this tumultuous and overly uncertain year a lot more enjoyable and gratifying. I loved the weekly conversations, the learning about Tibetan Buddhism and meditation methods, and the camaraderie that grew in spite of and because of our differences. I hold the greatest gratitude for Namchak for hosting these events and I'm looking forward to being a part of many more." – Laura
Community Commitments:
In order to co-create a brave, inclusive, anti-oppressive and learning-centered space, in our community we each agree to:
Be inclusive of diverse opinions and backgrounds through treating each other with respect and appreciation.
Commit to words and actions of non-harm within our group interactions.
Learn by immersing in these practices and giving them a real test drive.
Hold personal sharing in confidence.
Be present, practice mindful listening, and do not offer unsolicited advice.
Allow and invite for equal sharing of voices as well as the right to pass.
Take care not to speak for others in the group.
Assume good intent and come from a place of curiosity and care.
Come as we are with permission to be "raggedy."
Be mindful of and take personal and collective responsibility for our own biases including the use of language that may "other," "cancel," or dehumanize any person, groups of people, and/or their experiences.
Perfection is not expected although personal and collective responsibility always is. Use the "Ouch/Oops" tool to address hurtful comments and language in the moment and to allow space for repair. *
We aspire for this sangha to be a place of refuge.
*Ouch/Oops . This is a tool for addressing hurtful comments/language in the moment. If someone says something hurtful, anyone can bring attention to it in the moment by saying "Ouch" and then explaining what was hurtful. If it is a word choice issue, be sure to give the first speaker the chance to rephrase and try again (remember, it's okay to be raggedy, and we are all assuming good intent!) When someone says something that comes out wrong or hurts someone else, they should start with "Oops" – first, acknowledge the impact of their words, and then try again. This can also be done outside of the event if someone feels an "Ouch," but does not feel comfortable sharing it with the group at that time.