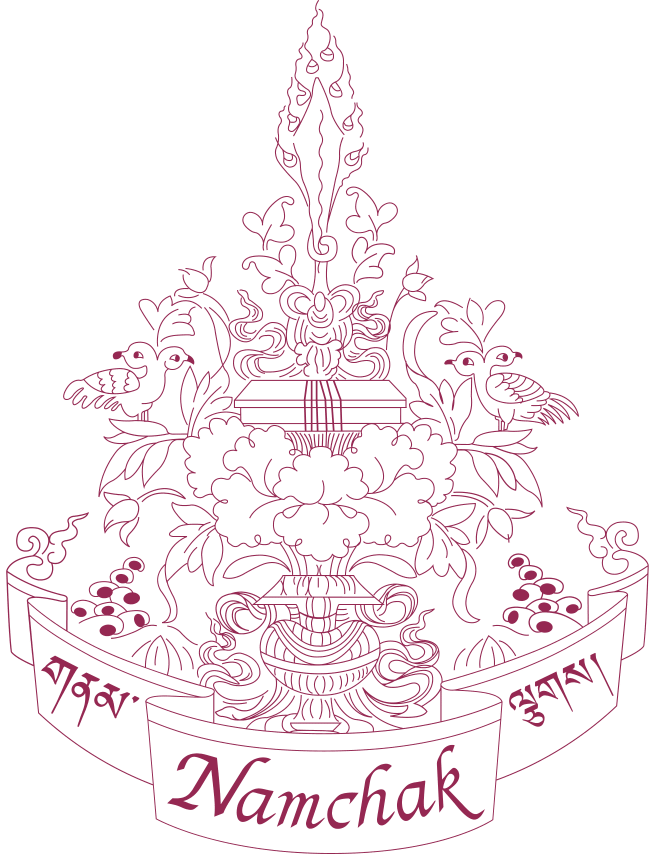 Our Strategic Advisory board is comprised of leaders from around the country who are experts in spreading meditation and organizing community. They generously share what they have learned in their work with us.
Aaron Stern
Aaron Stern, president and founder of the Academy for the Love of Learning, is a musician, teacher, and internationally recognized consultant on learning.
As the Academy's creative and educational leader, Stern designs and directs the Academy's core curriculum and faculty, guides program development, and offers select trainings in depth facilitation and diverse aspects of the Academy's pedagogy.
During the early 1980s, Stern served as Dean of the American Conservatory of Music in Chicago. It was here that he began to focus on learning and educational processes, developing creative, experiential curricula that won national acclaim.
It was during that time that Stern re-met his mentor, musician Leonard Bernstein, and the two embarked upon an intense 10-year collaboration. Stern had already begun to imagine a new institution focused on learning and their conversations and shared experiences further informed Stern in his quest to find ways to awaken, nurture, and sustain a life-long love of learning as a means to becoming more fully human. This early work laid the foundation for what is now the Academy for the Love of Learning, founded by Stern in 1998.
Today, Stern conducts programming in Santa Fe, consultancies and seminars throughout the United States and other parts of the world, and serves as a member of the Board and Fellow of the Mind & Life Institute, co-founded by His Holiness the Dalai Lama.
Joshua Gorman
Joshua Gorman is a writer, speaker, changemaker, community builder, and a leading voice championing the paradigm-shifting role of the Millennial Generation. He is the founder of Generation Waking Up, an organization that ignites young people to bring forth a thriving, just, and sustainable world. Through speaking, workshops, and leadership trainings, Joshua has the opportunity to connect with thousands of young people each year.
He self-designed a major titled 'Global Youth and Social Change' at George Mason University and supports youth-led projects and movements internationally. He is a founding member of Youth Passageways, a network of individuals and organizations working in the fields of youth and community development, contemporary rites of passage, intergenerational collaboration, and cultural renewal. A student of human development and transformational education, Joshua specializes in the experiences, knowledge, and skills that people need to thrive in the twenty-first century.
Currently, Joshua is working on a number of projects relating to the future of religion, spirituality, and secular culture with a focus on Millennials and the religiously unaffiliated called 'the Nones'. He is a co-founder of Thrive East Bay, a new kind of purpose-driven community bringing people together at the intersections of science, spirituality, and social change.
Joshua lives in Oakland, California where he is completing a book titled Generation Waking Up: The Rise of Global Millennials and A Thriving New World.
Kalia Lydgate
Kalia Lydgate is a Senior Strategist for Van Jones. She is a cultural creative interested in building new models that make the old obsolete. Kalia's career has focused on building common ground solutions at the intersection of social justice and regenerative environmentalism. Following the 2016 election, Kalia co-founded and led the Dream Corps' #LoveArmy, a national pro-democracy campaign to counteract the increased hatred and division in the U.S.. As the Director of Engagement, Kalia led the effort to integrate #LoveArmy's values-based distributed and digital organizing infrastructure into the heart of Dream Corps to catalyze impact for its programs. Kalia began her career in the green jobs movement, initially passing first-in-the-nation legislation to fund green jobs training programs and later co-leading a green jobs program in New Bedford, MA, where she also served as a Mayoral Fellow for the City of New Bedford. When she's not working, Kalia is immersed in regenerative land practices, alternative economies, and bioregional organizing in her rural community. Kalia graduated from Wesleyan University in 2007 with a degree in Social Ecology. She is a mother, kitchen herbalist, spoken word artist and salsa dancer.
Anne Tillery
Anne Tillery is the managing partner of Pyramid Communications, a strategy and creative firm dedicated to accelerating positive social and environmental change for an equitable future. A student of the world's wisdom traditions, she also teaches meditation and somatic embodiment.
At Pyramid, Anne facilitates strategic planning projects, provides organizational and leadership development support, and works across issues to help clients define and maximize their impact. She brings deep listening and an interdisciplinary approach to her work, which spans national and regional foundations, community-based nonprofits, universities, public entities, and arts and cultural institutions.
She has also worked with spiritual teachers from a variety of traditions to preserve their teachings and bring them to wider audiences. She is co-founder of Innergee, which shares meditation and somatic practices with individuals and organizations. Recent courses have focused on supporting frontline workers around the globe working to alleviate poverty and suffering.
She lives in Seattle, where she practices yoga and martial arts, reads, and spends as much time as she can in the mountains and the Salish Sea.
Luis Rios

Luis is happy to be joining the Strategic Advisory Board for the first time this year. Last year, he joined Namchak as a Community Advisor, creating Colorado's first Learning Circle: The Mile High Meditators. Luis has been a practitioner of meditation and mindfulness for over a decade now, beginning in high school with guidance from his mother, and deepening after college with the Won-Buddhist community in Chapel Hill, NC.
He currently resides in Denver with his husband, Chris, and his two dogs, Edie and Brigid. He is also a first-grade teacher and will be starting a master's program this year to earn his administrative license to one day become a school leader with the vision of creating school communities that are kinder, more mindful, and life-changing for teachers, students, and families.